Bold promises are everywhere in IT – we've got proof. TechPulse provides the IT strategy that growing companies need to scale.
Scaled from 0 to 180+ employees since 2011
Grew from 25 - 400+ employees in multiple acquisitions since 2000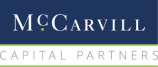 Scaled securely to represent funds targeting a combined $5 Billion
Expanded operations and employees by 50% since 2019

Strategically grew from 30 to 50+ employees strong since 2018
What Does "Growth-Minded" IT
Look Like?

Proactive Security
Security problems and breaches can set your growth trajectory back years. The best security plans monitor your IT infrastructure 24/7/365 to spot risk factors before they turn into issues.
Cloud-First Strategy
Scaling your business and tech strategy shouldn't feel like pulling teeth. A cloud-first setup manages upgrades, onboarding, and troubleshooting in a matter of hours – not days.

Business Foresight
Crystal balls showing the future don't exist, but a good MSP is the next best thing. Growth-focused IT providers diligently track your workflows, progress, and goals to anticipate needs before you come face-to-face with them.
Crystal-Clear Management Fees
Pricing should never be the elephant in the room. You deserve to know exactly what you're paying for every month – and more importantly – the value it provides.
What Does "Growth-Minded" IT
Not Look Like?
Reactive Security
IT security shouldn't feel like a never-ending game of damage control. Keeping a business ahead of today's security threats is a non-negotiable in growth-minded IT.

Reliance on Legacy Systems
Business growth is about looking forward – legacy systems will keep you in the past. Growth-minded MSPs spend their days finding tactics to make scalability easier, quicker, and roadblock-free.
Problem Solving in Hindsight
Playing Monday morning quarterback is the last thing you want during rapid growth. Your MSP should be watching your company's IT data like a hawk to anticipate problems before they show up.
Convoluted Pricing Models
Jargon-laced pitches, sneaky upsells, and confusing rates are everywhere in the IT world. These MSPs are focused on aggressive sales, not aggressive growth for their clients.
The TechPulse Rapid-Growth IT EngineTM
Choosing an IT provider can be a daunting task. We're here to make getting better results from your IT easy for you. Our methodology is based on four core pillars. Here's a glance at how we work:
Strategy
To hit your growth goals, we need to understand them down to the smallest detail.
Support
Whether we're augmenting your IT setup or replacing it, we become part of your team.
Security
We keep you ahead of today's and tomorrow's security risks.
Scalability
We make smart adjustments to meet your goals more efficiently.
Ready to start your growth engine?
How Can

We Support You Today?
1. Hire us to help you with your IT
Whether you have a pressing concern, or you want to connect with someone to plan your long-term IT strategy, our team of growth-minded IT experts is here to help.
To discover how we can help your business:
2. Learn about Rapid-Growth IT strategy
If you're in the early stages of building your IT strategy, we know the process can be confusing. We encourage you to learn as much as you can by enrolling in our free email course where we teach:

You don't have to be an existing customer to get help from our team. If you need advice or help on a small project, give us a call at (855) 917-3822, or use the chat widget on the bottom of this page and let us know how we can help.